2 traffickers arrested with 4 tusks. The 4 large ivory pieces that weighed 25kg were wrapped in polythene and concealed inside a bag they took to the place of transaction. One of the traffickers is a renowned middleman for the ivory trafficking network.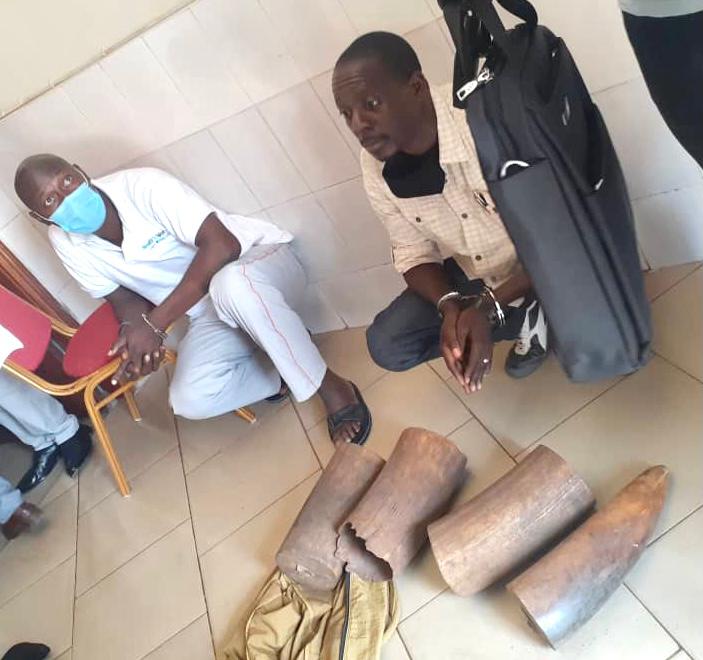 Both traffickers were remanded at Kitalya Maximum prison but unfortunately granted bail after 3 weeks on very weak grounds.
One of the traffickers convicted in March 2021 continues to serve his sentence at Kitalya Maximum
The Project's activities were drastically slowed down due to the government declaring a 2nd Covid-19 total lockdown for 42 days from 19th June to 30th July 2021.